A large group of people apparently rafting novices, showed up at the facilities of Ocoee River, to navigate in the big holes and hydraulics. Many falls, laughter, screams and screams, but above all, lots of fun!
A very turbulent river ideal for practicing Rafting and Kayaking, so, if you do not have enough experience in these sports, the ideal is to take some of the courses offered in the area.
It gives the impression that the water is quite cold, so it should not be anything nice to be completely submerged in it, however, the fun is worth it.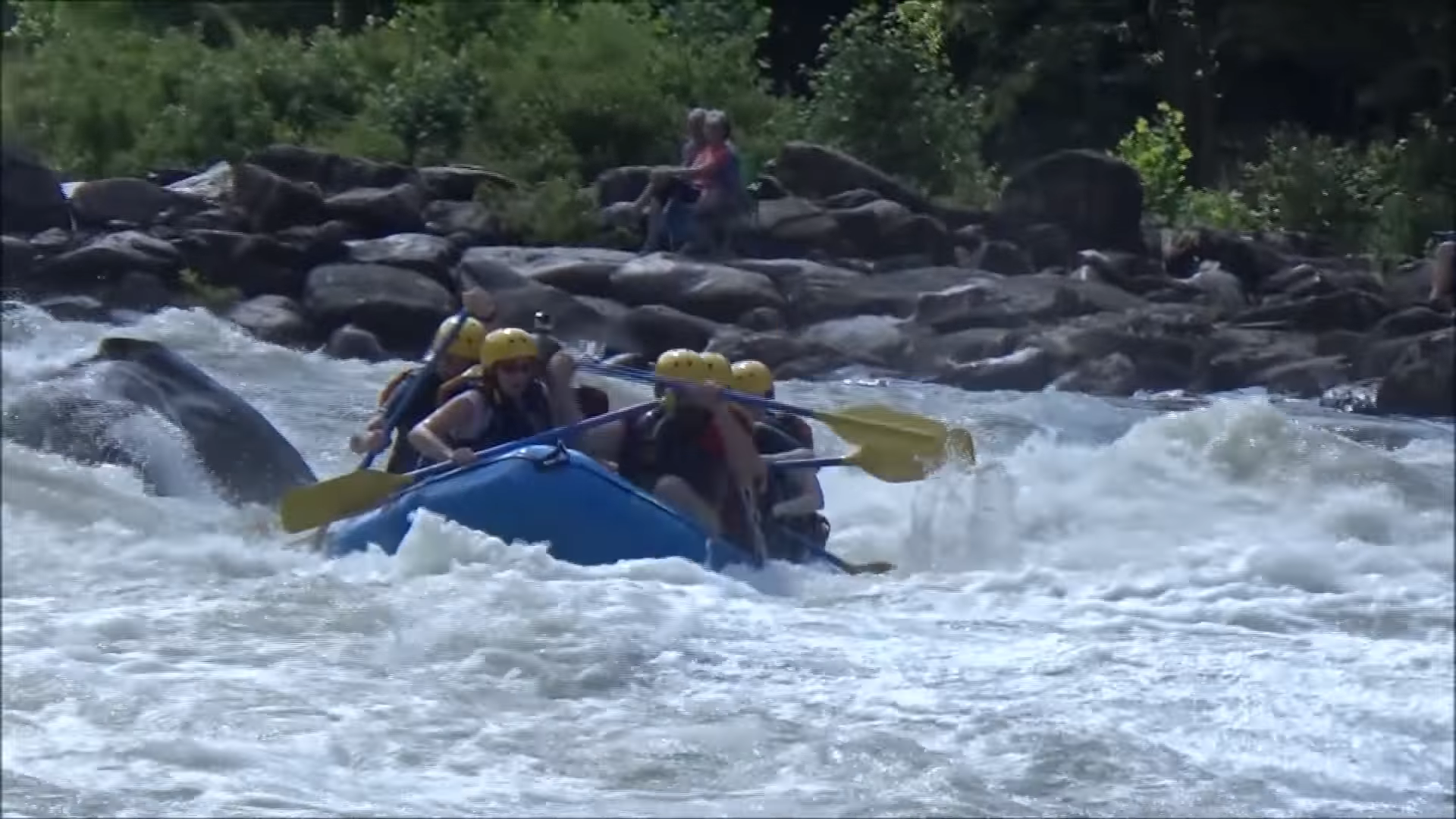 You can really have some fun on America's most famous stretch of continuous whitewater rapids. The Middle Ocoee River is a 5-mile stretch of whitewater that takes you through rapids such as Grumpy's, Broken Nose, Diamond Splitter, and Table Saw. Or if you are ready to take on the waters of the World Class Olympic Whitewater Course, you can choose The Upper Ocoee River, available for tours 34 days a year.
Ocoee white water rafting is olympic-sized fun! For the 1996 Olympic games in Atlanta, GA the Ocoee River was used to hold the whitewater canoe and kayak events. To make this possible a 1,640 foot section of the upper Ocoee was narrowed by two-thirds to increase the current and create eddies and drops. This section of the river offers one of the most exciting rides on the Ocoee River, highlighted by the last two rapids "Godzilla" and "Humongous" which are back to back.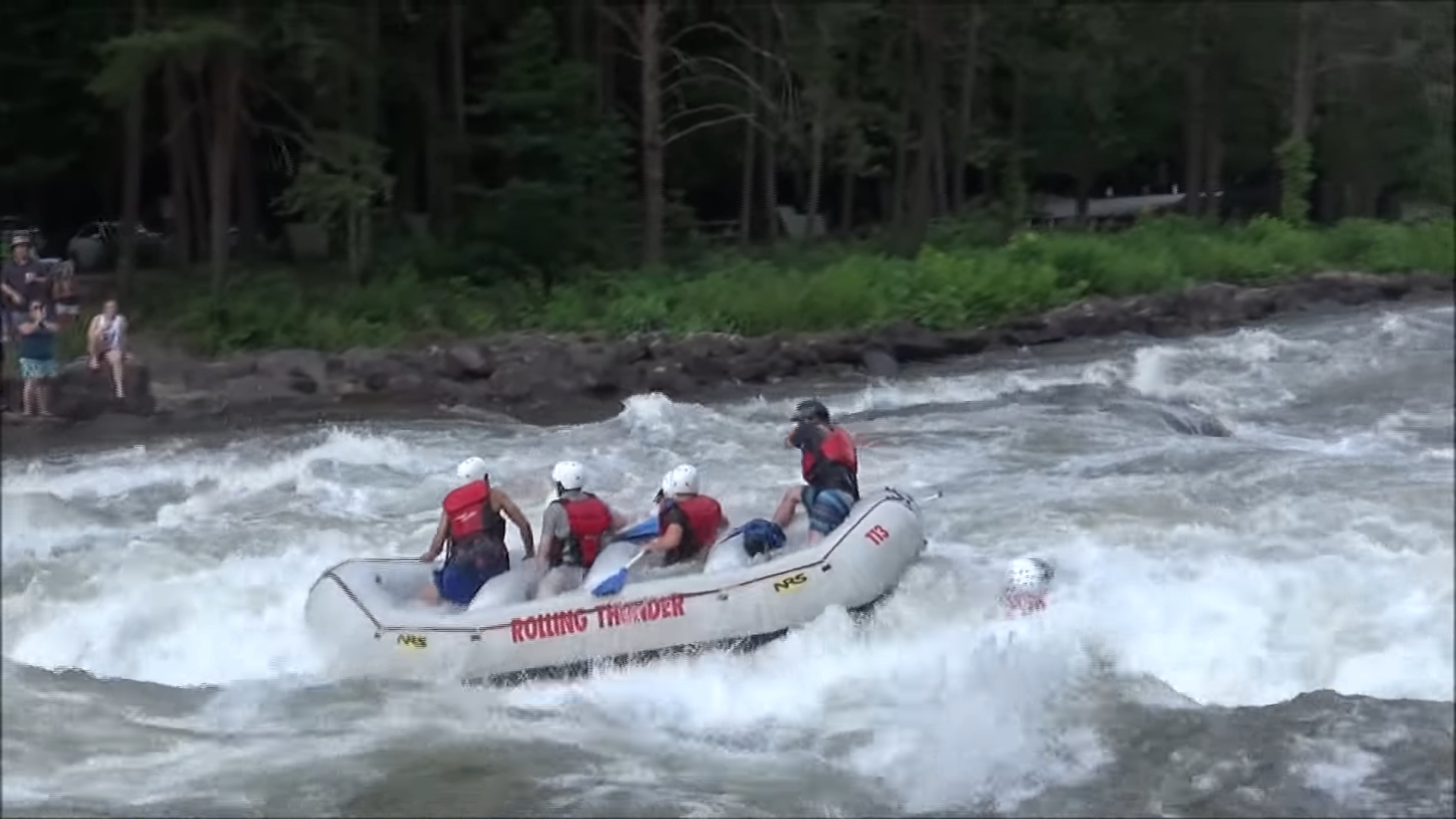 The Ocoee River is a dam-controlled Class III & IV river with 100 days of water release for the Middle Ocoee and 34 days for the Upper Ocoee. Rafting trips are available on Saturdays and Sundays only in the spring and fall (April, May, September and October) and five days per week in June, July, and August (all days except Tuesdays and Wednesdays). Rafting on the Upper Ocoee is only available on Saturdays and Sundays from Memorial Day Weekend to Labor Day Weekend.
Ocoee rafting is synonymous with big waves, warm water, and continuous action. From beginning to end, the Ocoee will get you soaked, smiling, and laughing. The most exciting Ocoee rafting trip combines the traditional Middle Ocoee trip with the Class IV Ocoee Olympic Whitewater Center, site of the 1996 Olympics.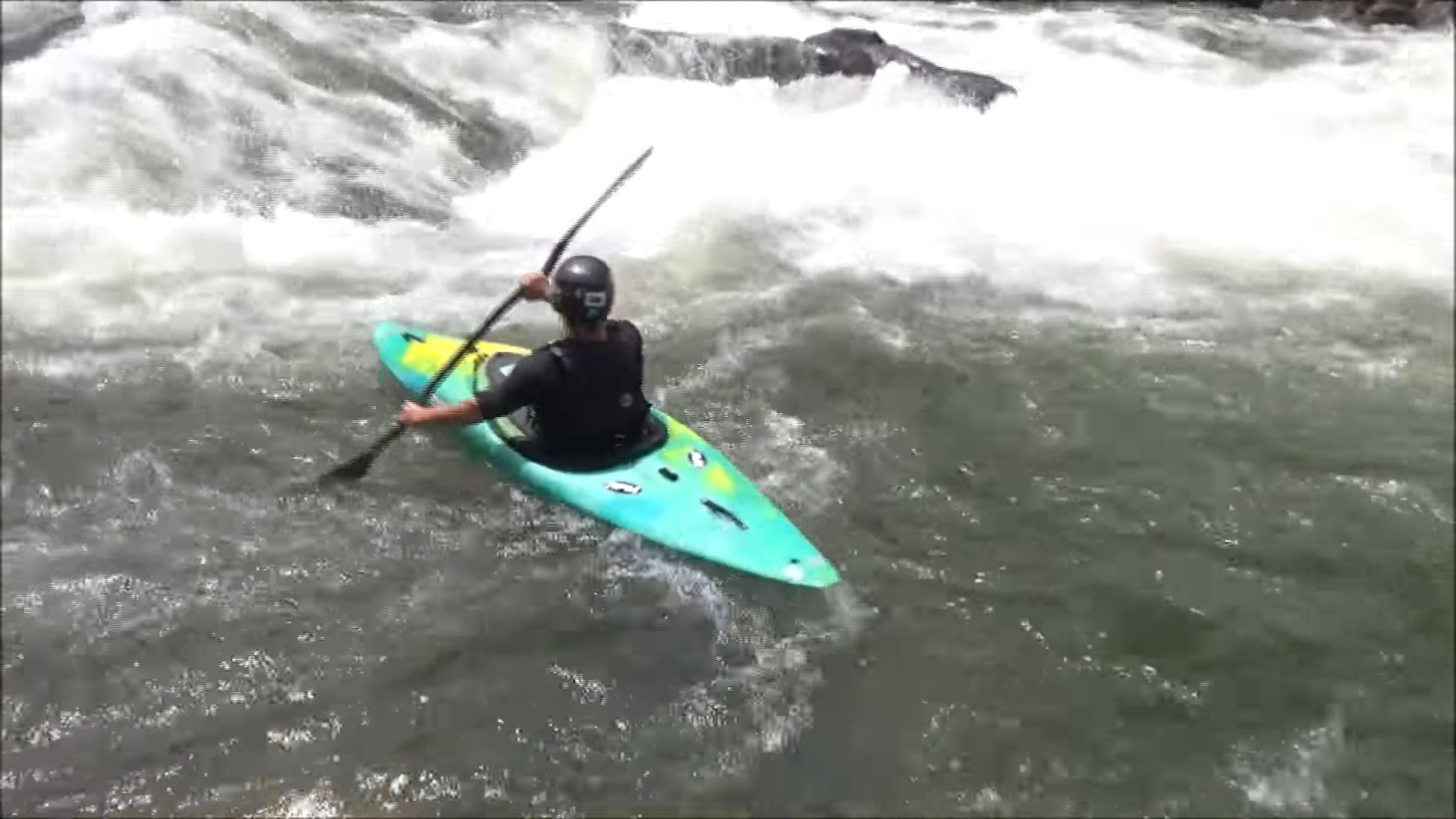 The more you get to play on the rapids the more you'll enjoy it. You may even decide you want to ride the Bull through Double Trouble. The Middle Ocoee River provides enjoyable excitement for everyone. You can experience Ocoee River rafting, a whitewater adventure you won't forget!
When this section is running, it gives you almost 5 additional miles of cascading Class III & IV rapids and pristine whitewater wilderness. The Upper Ocoee River is the site of the 1996 Olympic Whitewater competition, and is still taken on by many paddlers today. We challenge you to take on the infamous Godzilla, Humongous, and Slam Dunk.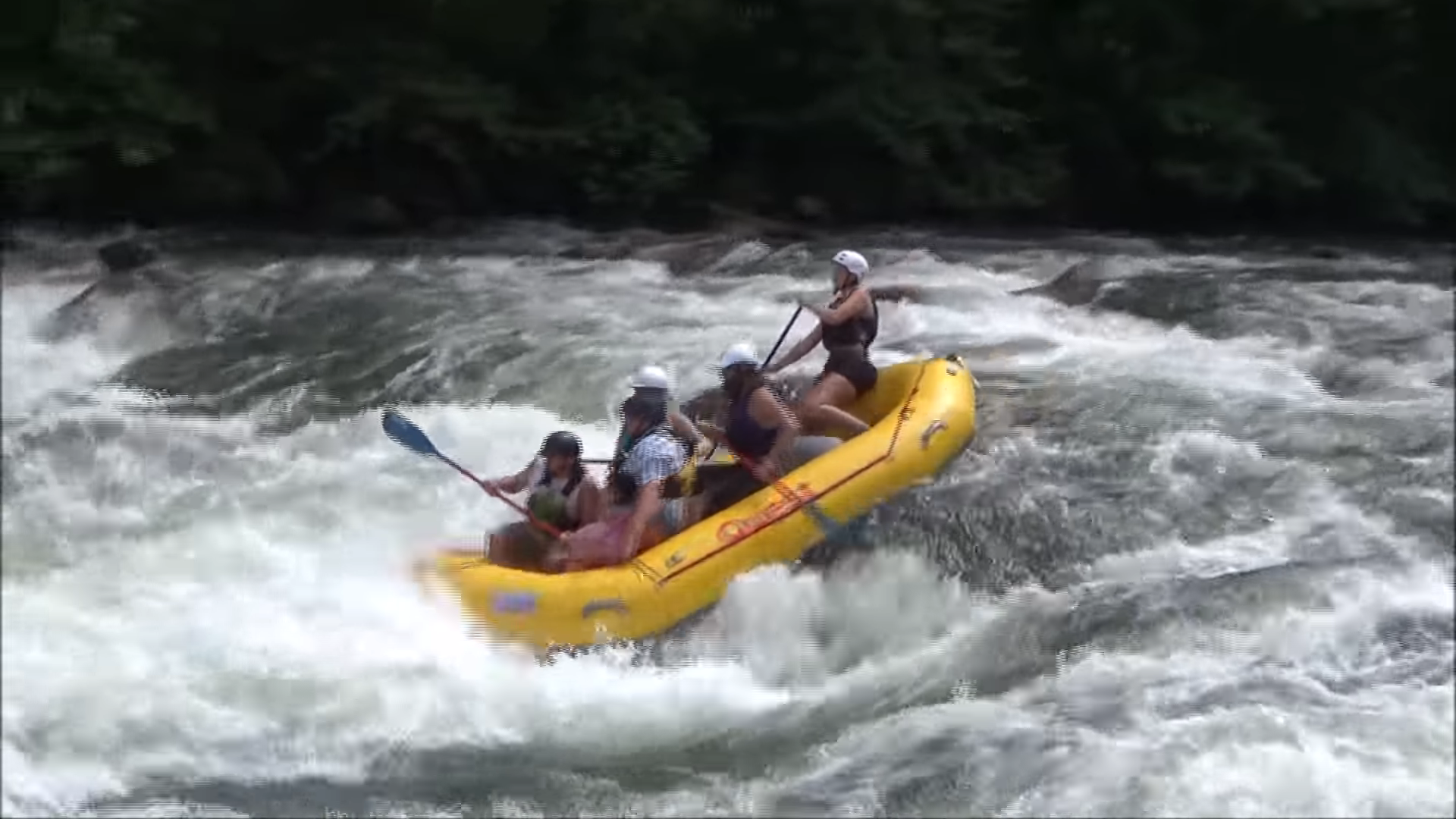 Tennessee's Ocoee River is one of America's most popular white water rivers for a reason. The Ocoee River is a day of whitewater rafting fun for your whole family or group!
These Kayakers were involved in quite wet situations, where fortunately, there were no accidents. Gaps, whirlpools, some bumps, and overturned boats, but above all, lots of laughter.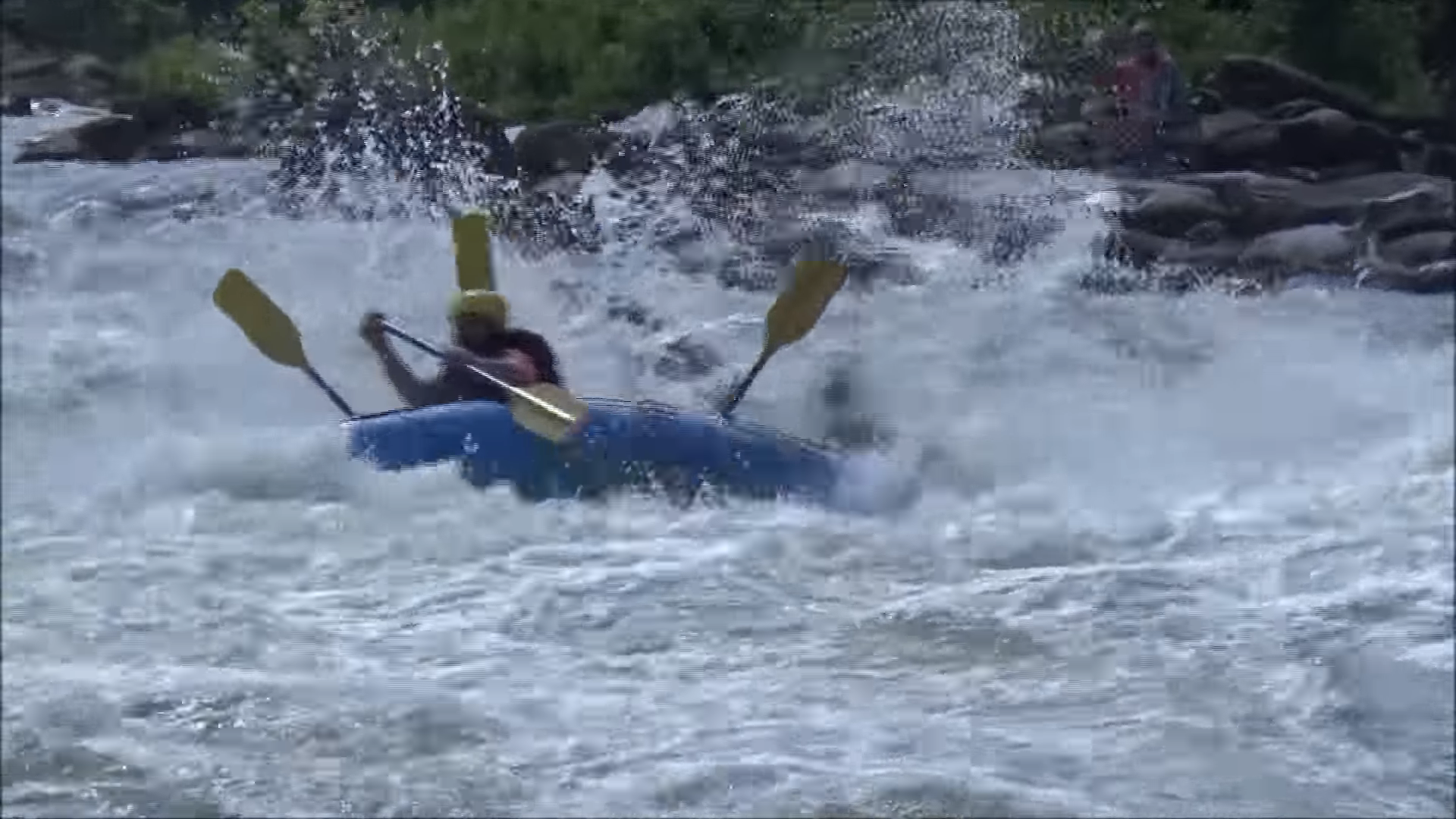 Don't forget to click on I like and share this story with your friends!