The best professional and amateurs surfers met in a new edition of the Caparica Primavera Surf Fest. Were 10 days full of waves, radical maneuvers, exhibitions of incredible talent on the boards, friendship, harmony with nature and enjoy one of the greatest riches of Caparica: its waves and amazing beaches, which extend almost to Espichel!
Now, the Caparica Primavera Surf Fest came to an end, crowning six champions in windy waves of three to five feet in Praia do Paraíso.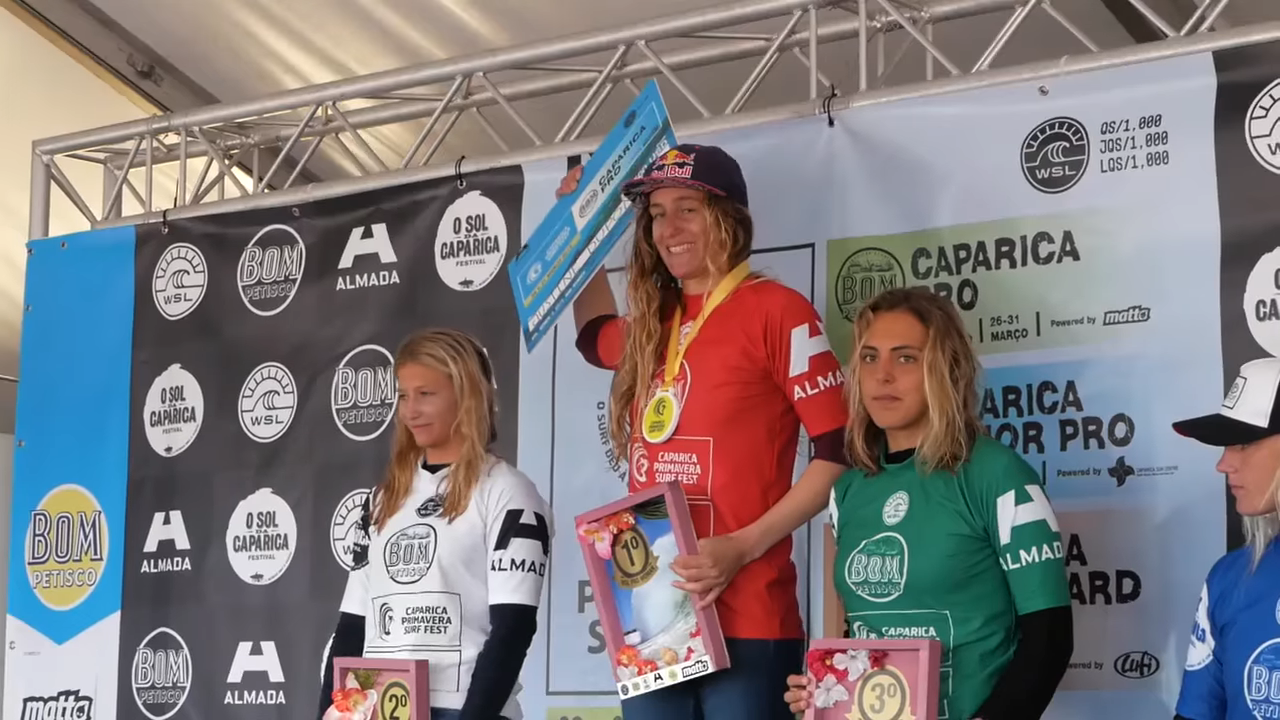 In the Women's Longboard Final, Honolua Blomfield led the entire time, Justine Dupont needed something a little over 4 to overcome the Hawaiian and win and she got it, but meanwhile Honolua posted a higher score of support and went with the victory. Justine took a second place, Chloe Calmon in third place and Alice Lemoigne in fourth place.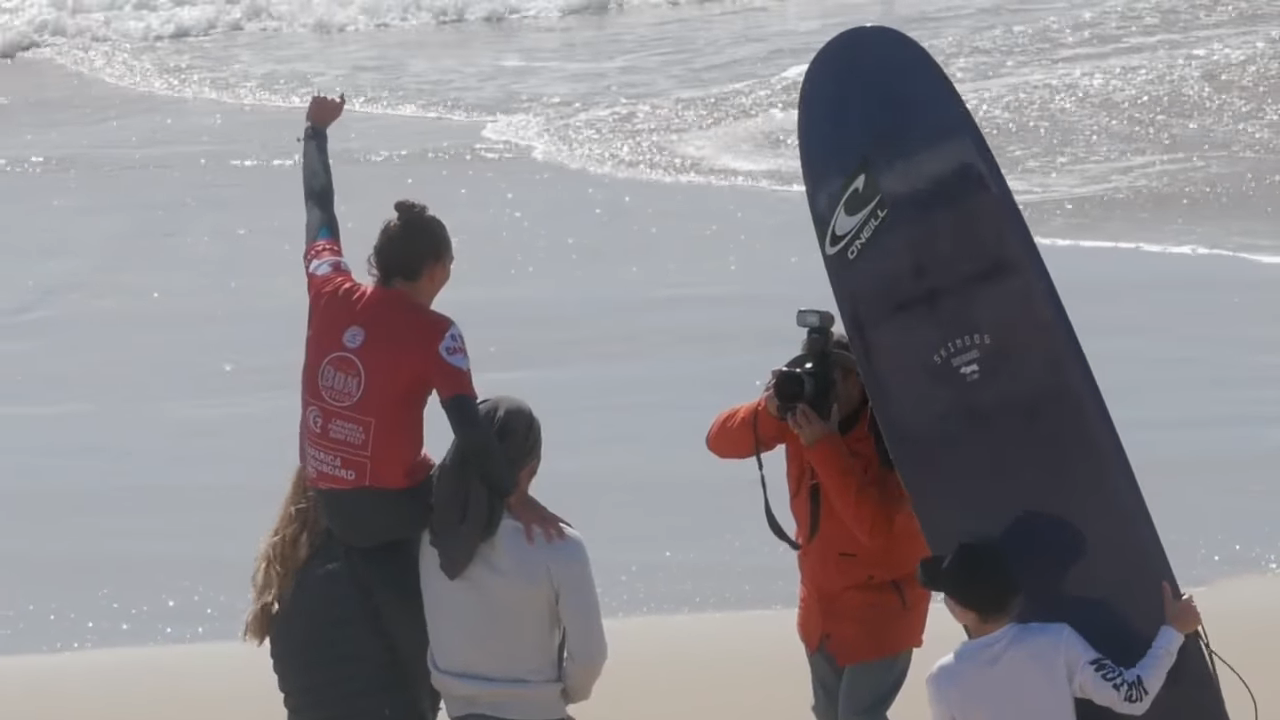 "In these events you go against the girls that are on the world tour so it's really good practice," she said. "I came to England with my boyfriend, who's from there, and realized there was a contest on. Ben Skinner gave me a board to use while I was in England and I just decided to come here last minute. My first heat was my first surf here and I'm glad it all worked out". Blomfield declared
A completely different scenario was developed in the Men's Longboard Final. Ben Skinner, did everything possible to be in first place, but the current European champion, Antoine Delpero published a 9.87 almost perfect in the first minutes and dominated throughout the Final. Julian Schweizer placed third, Rodrigo Sphaier in fourth place.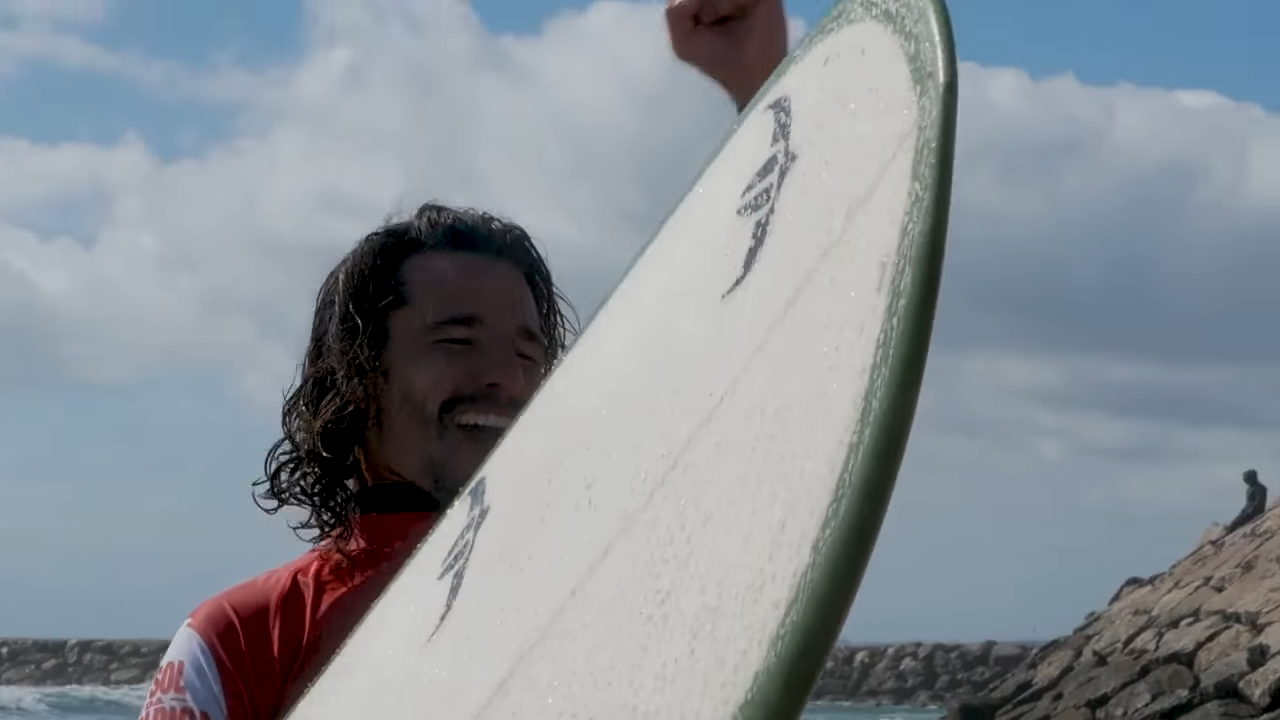 "Espinho was a bit of a shock for me so I'm stoked to get back on the horse and win an event again," he said. "It was a tough long day with only four-man heats so it wasn't an easy one. I'm happy Edouard and I have a win each and I look forward to the next ones." Antoine Delpero
While in the Women's Junior Final, three of Espinho's four semifinalists managed to return to the final here in Caparica, Melania Diaz continued to sail over the rest of the field and scored in the excellent range to get an easy win but got stuck going up a bit although she came back strong only to achieve an average number. The Israeli Anat Lelior reached the final for the first time in her young career, found the first decent score and took the lead by winning her first youth final. Melania Díaz got a well deserved second place, Nadia Erostarbe third and the Portuguese Camila Costa fourth.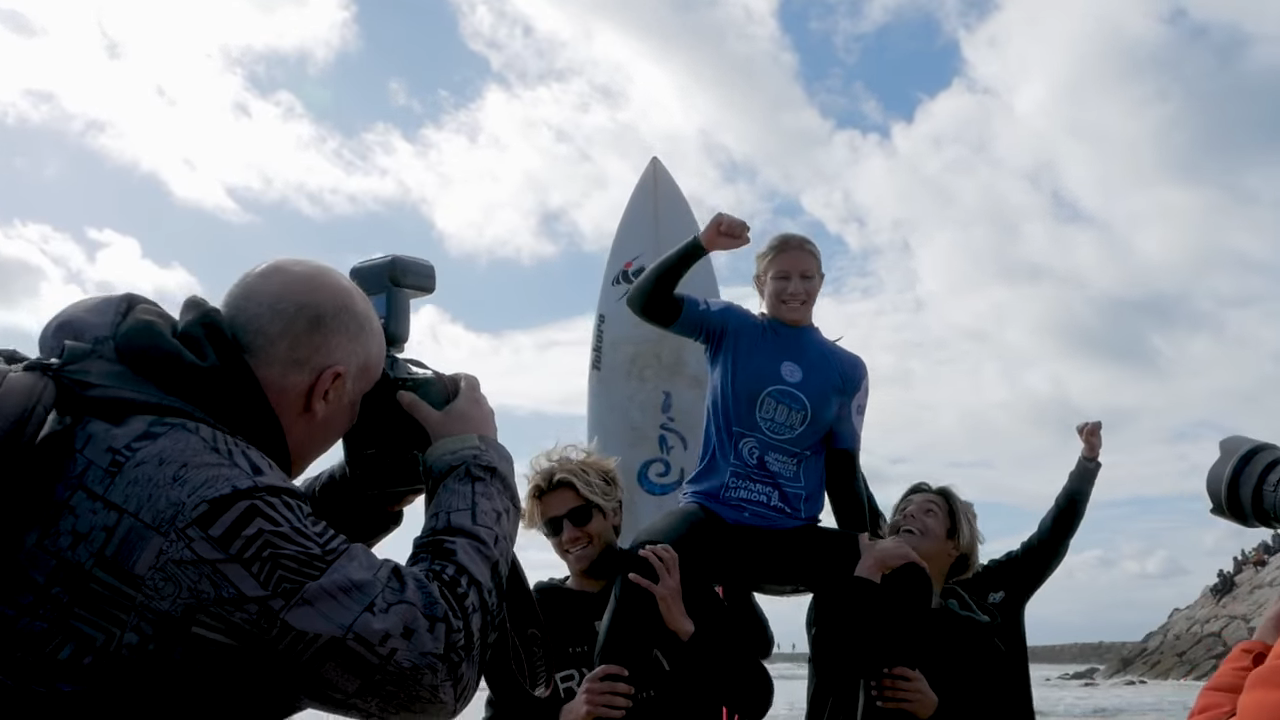 "It feels amazing to make the final, Portugal's been treating me very well," she said. "I'm having so much fun, surfing almost alone in those great waves. I've worked a lot on mental game, and physical strengths and I have a magic board so everything is going my way. I miss having my sister here with me, but she got injured and couldn't compete this year, I hope she gets better soon and we can travel together again soon."
"This win is for my sister, I'm super happy to win this with my amazing friends and super coach around," she said. "I couldn't believe I won the Juniors and I already had to paddle back out for the QS Final, so I tried to settle down and got back into it. A second place in the QS is amazing too." Anat said
On the other hand in the Men's Junior Final, the French crew qualified four surfers for the Men's Caparica Junior Pro final. Thomas Debierre took the first semifinal to advance to a final for the first time since 2016. The recent winner at Espinho Mathis Crozon was eliminated in The Second Semifinal as well as Kauli Vaast, which gave Marco Mignot the opportunity to attack and take the lead in the standings. He took his time to catch up, but landed perfectly for a 8.17 and a strong control of the final. Tiago Carrique was second, Thomas Debierre third and Erwan Blouin fourth, they had a wave of 7+ but could not find a second good score and Marco won his third Junior event.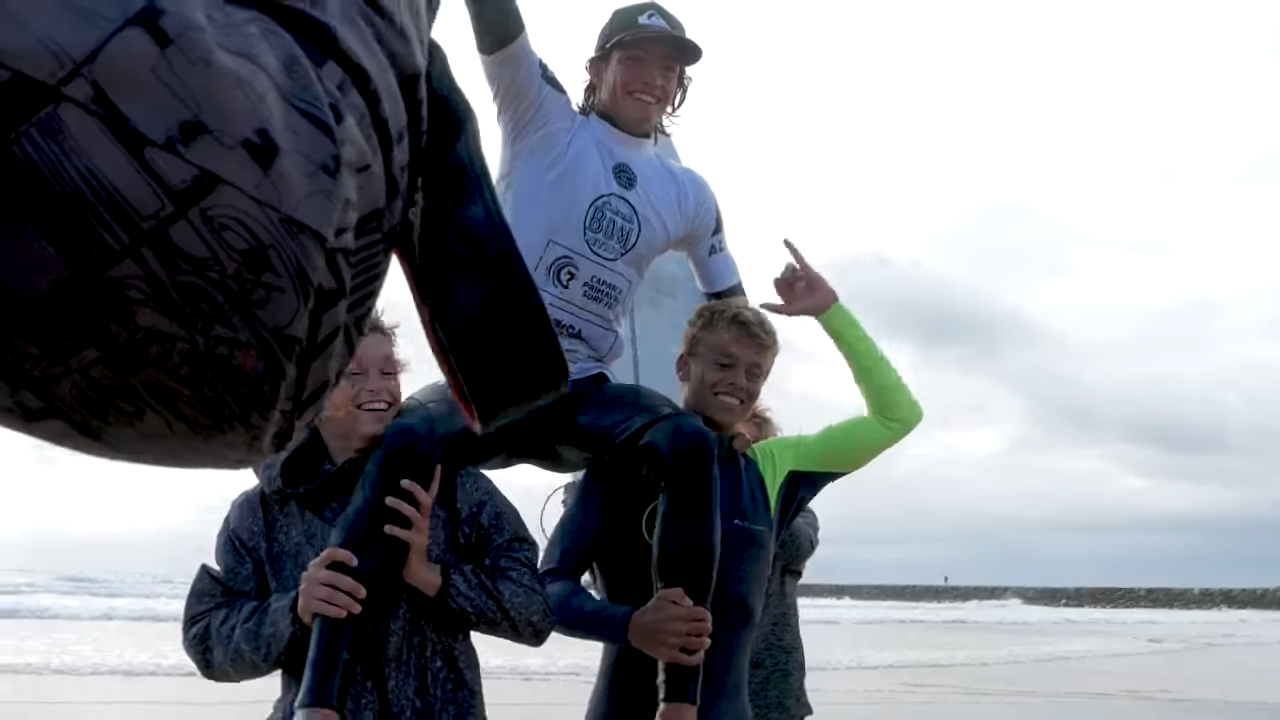 "I really needed that win to get in a better mental place for this season," Mignot said. "When I saw Kauli and Mathis lose I had a little smile and I knew it was my time. I'm stoked to get the win and I hope I can win one or more again this season to get the title."
The Women's QS Final had the defending champion Justine Dupont and the finalist Carol Henrique. Dupont let his power speak in the fleshy sections and recorded two good scores for his right-wing attack and led the heat to victory. Anat Lelior, was runner-up, Nadia Erostarbe third and Ellie Turner fourth.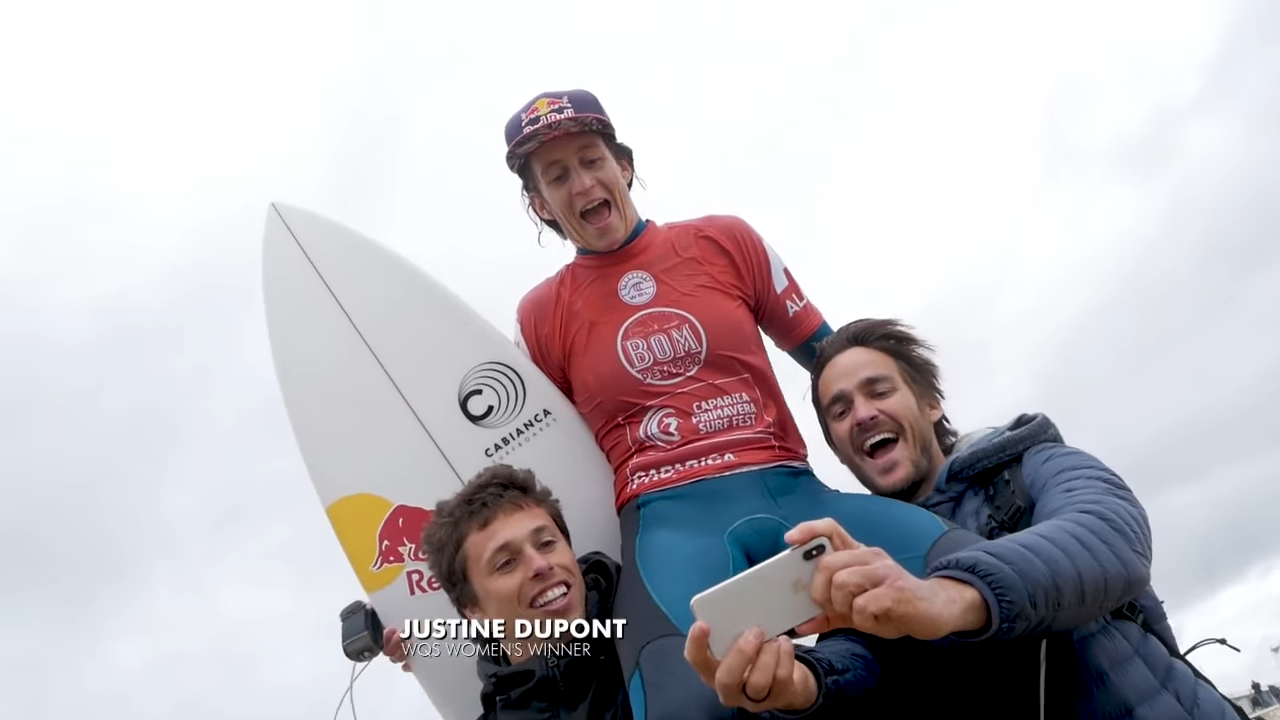 "I'm stoked to win again here in Caparica, I was a little disappointed about the longboard final but the other girls are some of the best in the world so I can't be too sad to place second," she said. "It's been a long day, I surfed five heats and was starting to feel the burn by the end there. This was a nice break and I'm off to chase big waves again as we have a swell for Nazaré in just two days." Said Dupont
Gony Zubizarreta, last year's winner was the general favorite in the Men's QS Final, but Imanol Yeregi gave him a good fight, and he emerged victorious, conquering his first QS title. Gony was in second place, Ugo Robin in third place and Yael Pena in fourth place.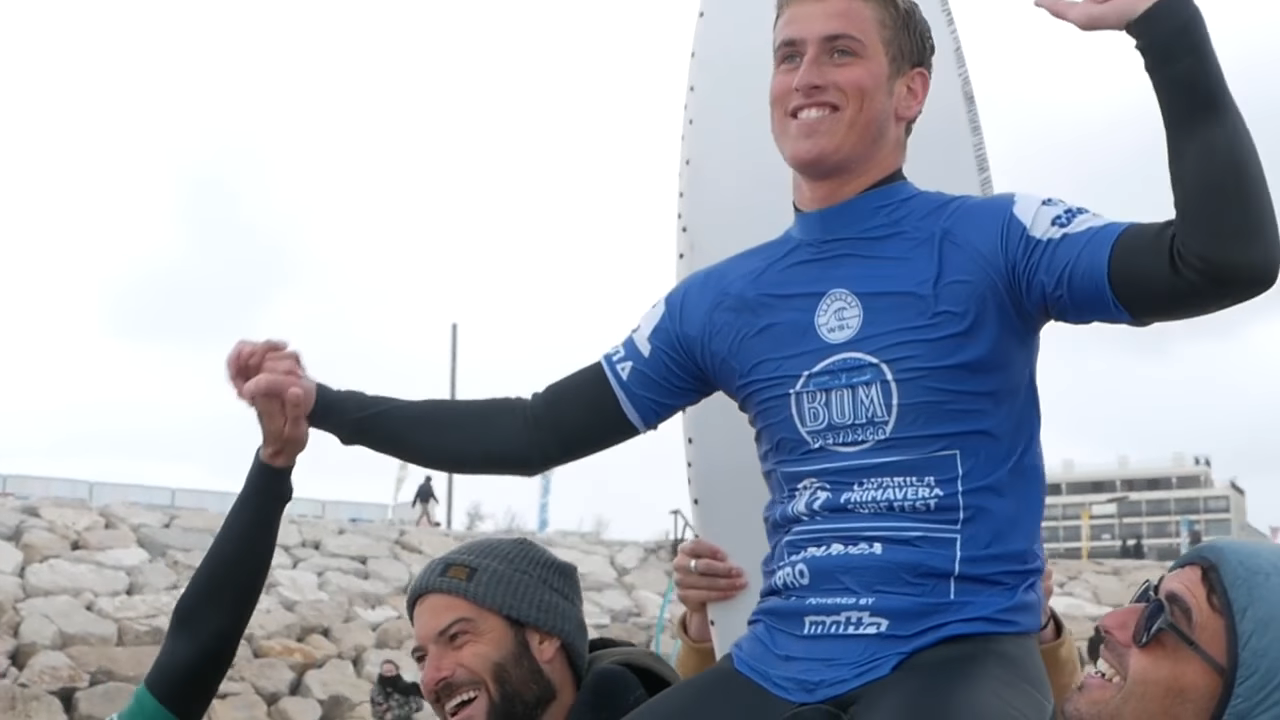 "I'm super happy to win my first QS event ever, especially against Gony who was surfing so good during the whole contest," he said. "I couldn't hear anything out there and I only realized I had won when I came in and Hodei was standing there congratulating me. Ruben and I train together all the time and we hope to make a big effort in Zarautz next week."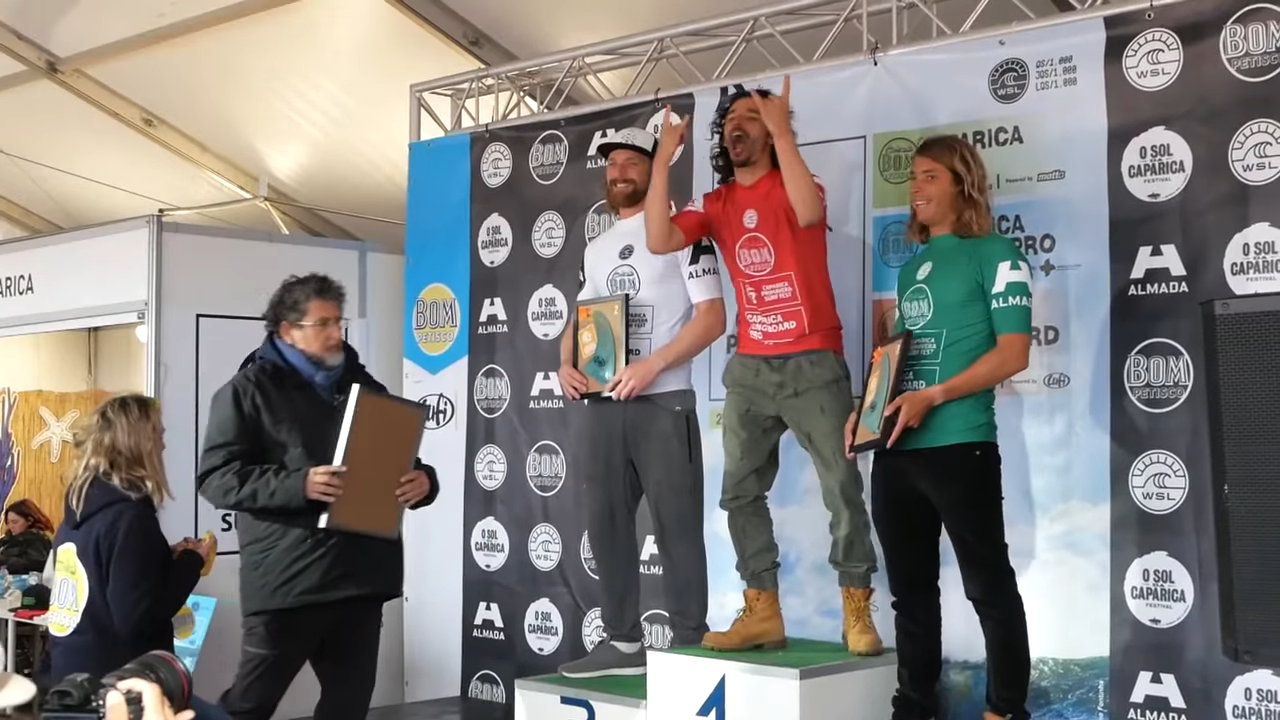 These were extremely intense days on the coast of Caparica. The immense waves pumped with impressive heights, super fun, in the range of three to four feet every day, along the beaches.
Summary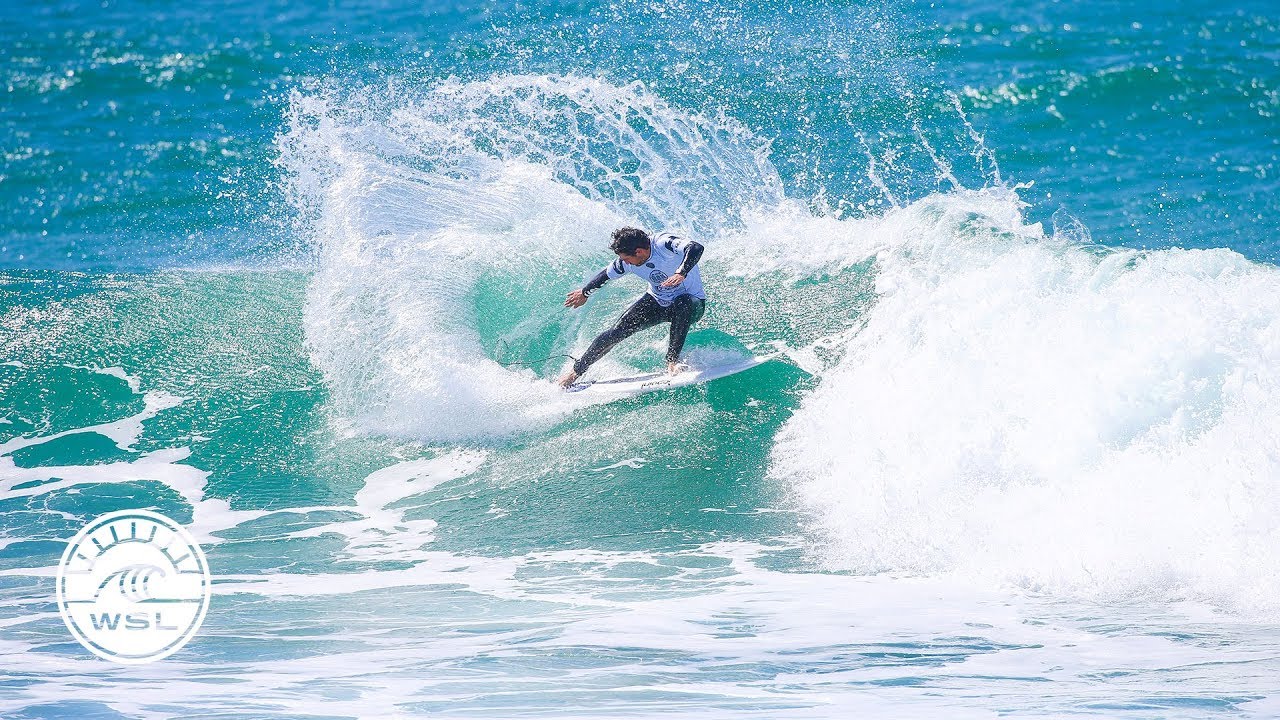 Title
Caparica Primavera Surf Fest 2018. Champions Crowned
Description
The best professional and amateurs surfers met in a new edition of the Caparica Primavera Surf Fest. Were 10 days full of waves, radical maneuvers, exhibitions of incredible talent on the boards, friendship, harmony with nature and enjoy one of the greatest riches of Caparica