This guys built the world's first tandem Wakeboard, or at least they think so! Over the past few weeks they decided to try and build what they believe to be the worlds first tandem wakeboard.
Unfortunately for them, they have not invented something new, the tandem is a method used by many Wakeboarding schools to teach the beginners in this wonderful sport. However, novel or not, these guys had a great time building their own wakeboard for two people.
These Wakeboard fans, call themselves The Peacock Brothers, on their YouTube channel where they have almost 3k followers, they constantly bring us their adventures on the table, and after 13 hours of recording, they gathered this material of 13 minutes to share with us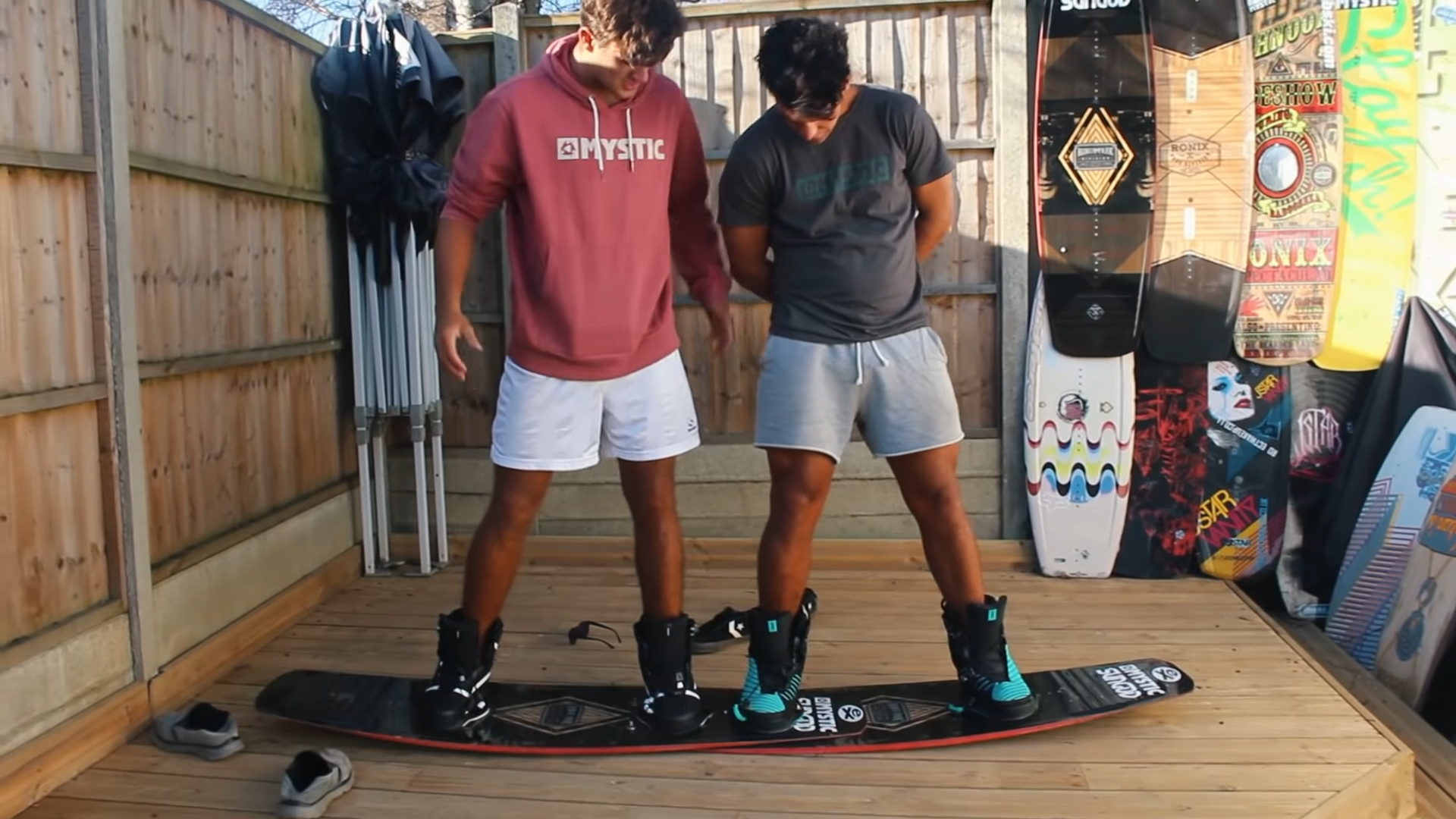 "We do a lot of things together, but riding the same board was definitely a new experience! Was great to get back to JBSki to test this out and look forward to many more crazy ideas to come!"
If you want to practice a sport that mixes physical demands, nature, water and fun, try wakeboarding, a practically new type of sport in the field of water sports, a type of water ski with a board. To practice it, a board is used that is dragged by a rope that is tied to a boat or it can be a watercraft. This sport has some characteristics of sports such as skiing, snowboarding or water skiing. There are few schools that offer tandem lessons and that's a great way to learn or to better your skill, they also offer other water sports including wake surfing and tubing.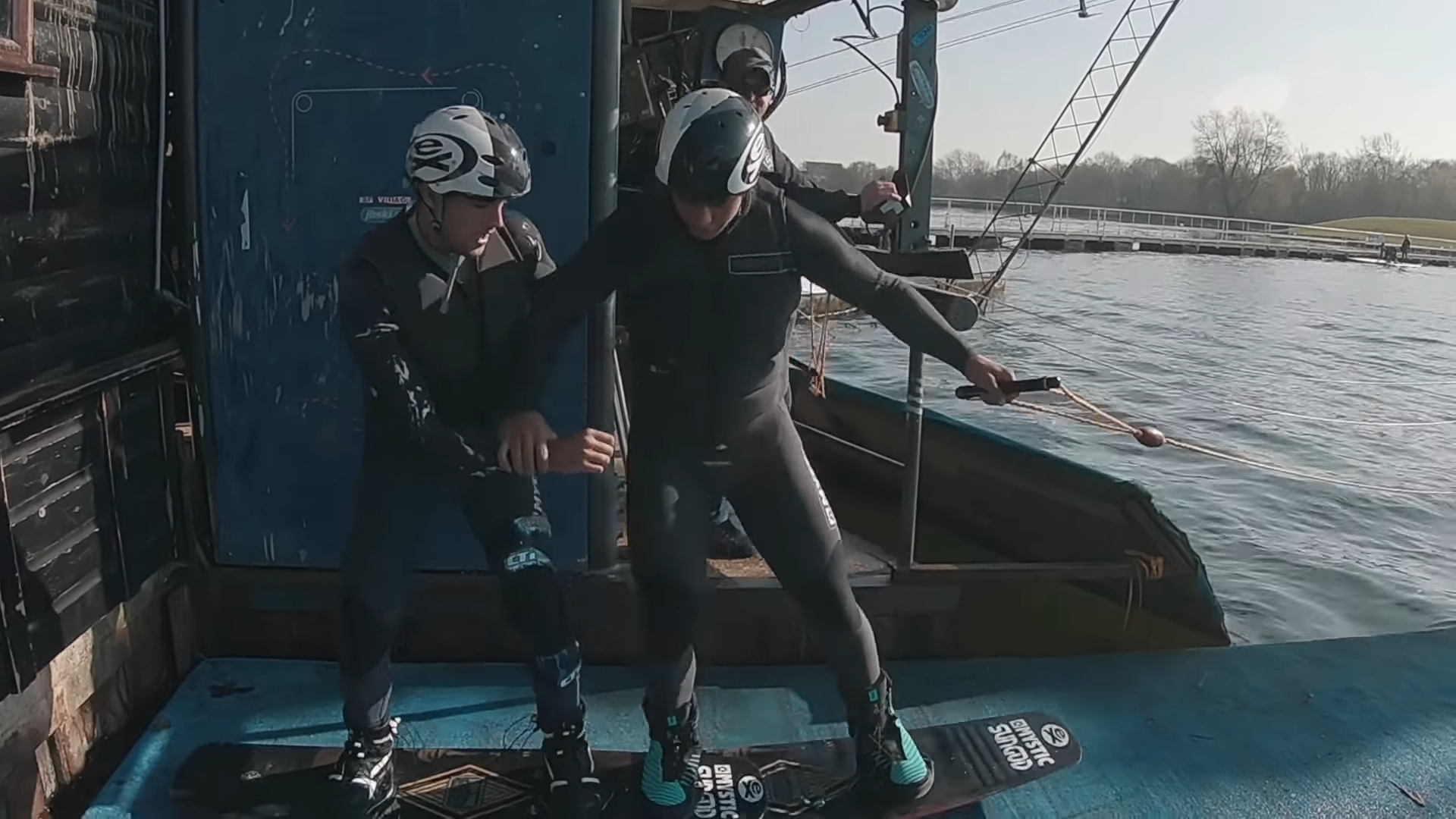 One of the most complicated aspects of practicing wakeboarding at the beginning is knowing how to coordinate with the pilot / co-pilot of the boat, since you may need to change direction, increase or decrease speed, show that everything is fine, ask to stop activity … For this reason, it is necessary to establish a body language so that communication between both is fluid. Wakeboard schools usually use a basic code, already created and extended, that they teach their students, but it is possible to adapt it or complete it with specific instructions.
We are talking about a type of discipline in which more and more professionals appear surprising us with new tricks that make us love this sport. Many people make the mistake of thinking that all they need is to get a board and throw themselves into the sea but nothing is further from reality. It is advisable to learn everything related to safety in order not to take risks. There are certain schools that offer courses so that we can take our first steps; Do not think it's a waste of time, as some of your advice could help you avoid bad experiences.
Always practice Wakeboard in areas where there are no obstacles and also have a leeward safety zone. How this type of sport can sometimes be something unforeseen, do not practice it in areas where you usually have bathers.
One of the great characteristics of this sport is that it offers us a great amount of tricks and postures to develop; so enjoy this step by step and learn to build your own wakeboard to enjoy with friends, but do not forget to be very careful to avoid problems.