After a couple of weeks in Japan, Jamie O'Brien, returns home, to conquer once again Hawaii's Pipeline, but this time, Kayaking !!! Yes, you read well, Jamie O'Brien in Kayak.
O'Brien is a freesurfer, meaning he's not chasing contest wins or world titles. He's out travelling the world and filming stunning video footage of surfing in epic locales that's capturing an audience worldwide. The American grew up near one of the most notorious waves on the planet, with a home in front of Pipeline, on the surf mecca of Oahu's North Shore. His dad was a lifeguard who had moved to Hawaii to surf, and who introduced his son to the sport at the young age of three. "When I was younger, it was scary and intimidating living right by Pipeline," O'Brien says.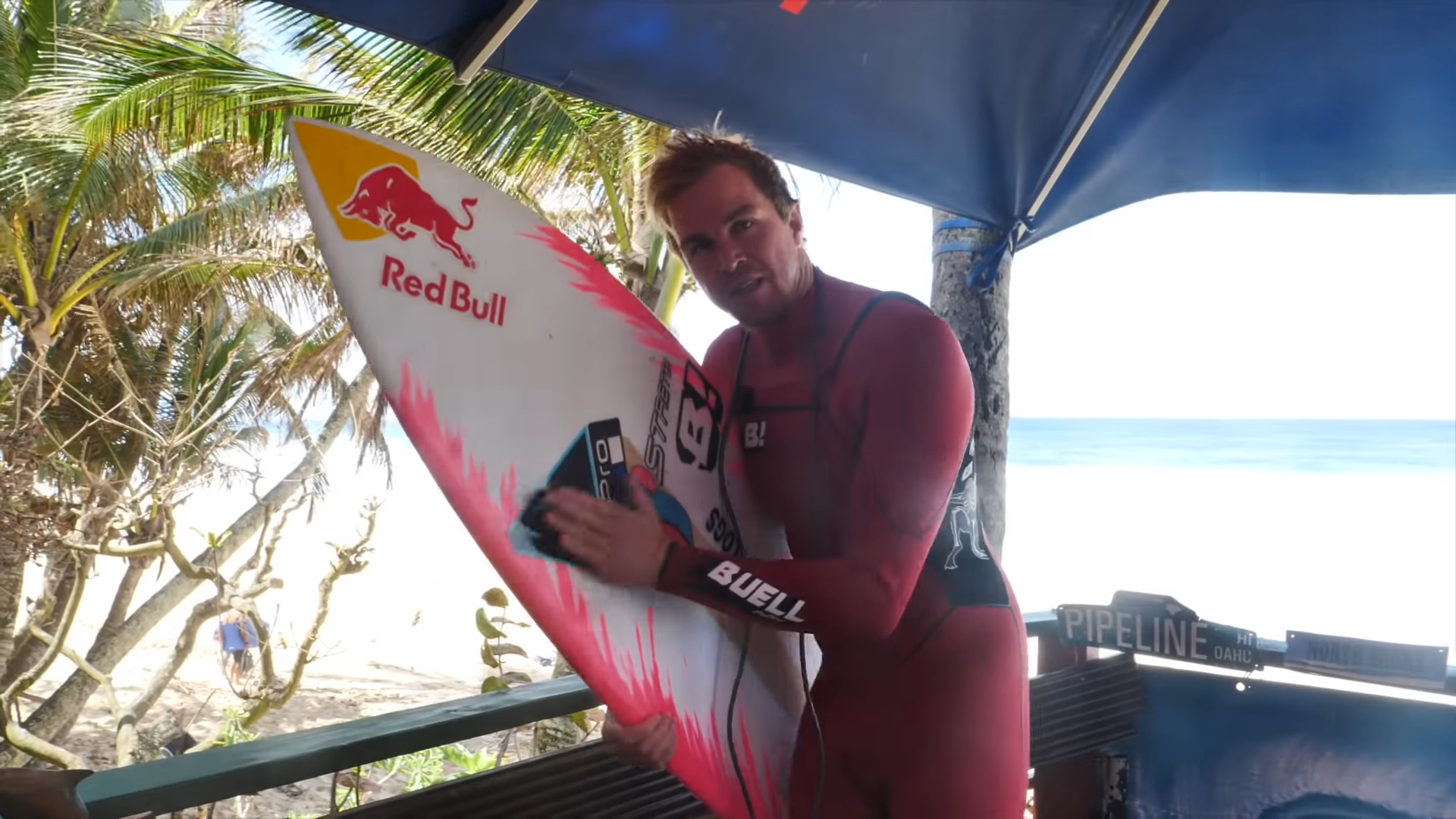 O'Brien, opens the doors of his life and home once more. Do not miss to take a look at his great collection of surfboards. You'll have to be attentive, because O'Brien's simplicity prevents him from showing off her … but, it's there, and it's amazing!
When Hawaii's Pipeline is firing, there's no stopping Jamie O'Brien from dropping in and showing why he's one of the best surfers in the world. He and his crew then attempt some sketchy tandem kayak barrels and step-offs at Backdoor and Sunset.
When Jamie O'Brien figures out how to barrel on kayaks, he naturally goes for the biggest waves he can. After hitting Hawaii's Pipeline and Backdoor, he and the surf crew paddle out to Waimea and complete a crazy kayak trifecta.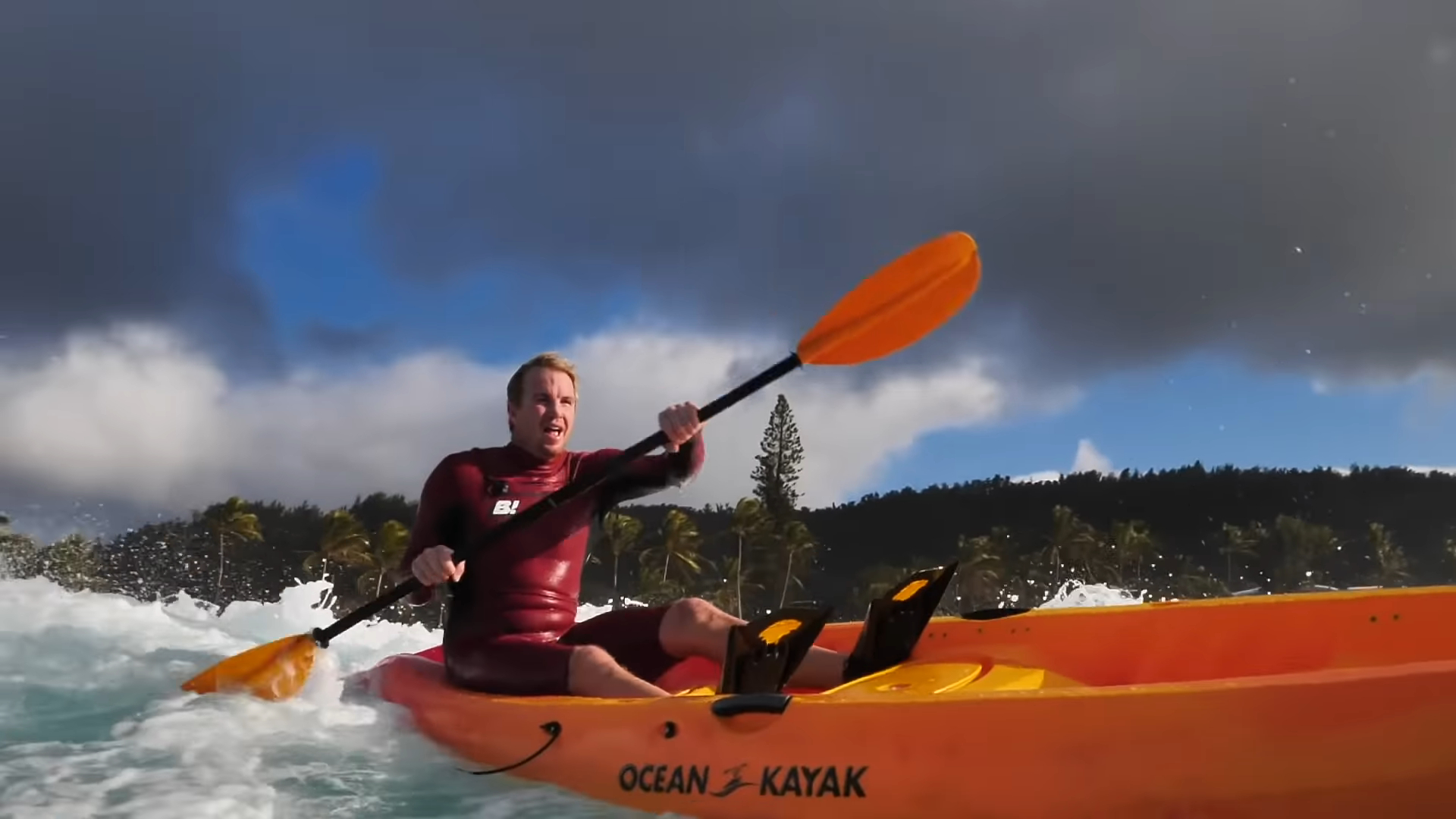 This looks like a lot of fun and we would like to try it, too. However, you could badly injure yourself, that's why you should always be extremely careful . Safety is key. First thing you need to learn is how to save yourself — whitewater kayaking isn't super dangerous, but can be if you don't know the right techniques roll your boat if you get overturned or to exit the kayak if you can't. Hips play a huge role in controlling a whitewater kayak, much more so than with a recreation or sit-on-top kayak.
Either we talk about Surfing or Kayaking, Hawaii has a ferocious reputation built as much on mythology as on heavy water, so pack your biggest boards and book a ticket to the Pacific. When you are whitewater paddling, it is better to always paddle forward. A quick class with trained professionals is a great way to stamp out some of the bad habits and to reinforce good habits and develop new techniques and improvements to your skills.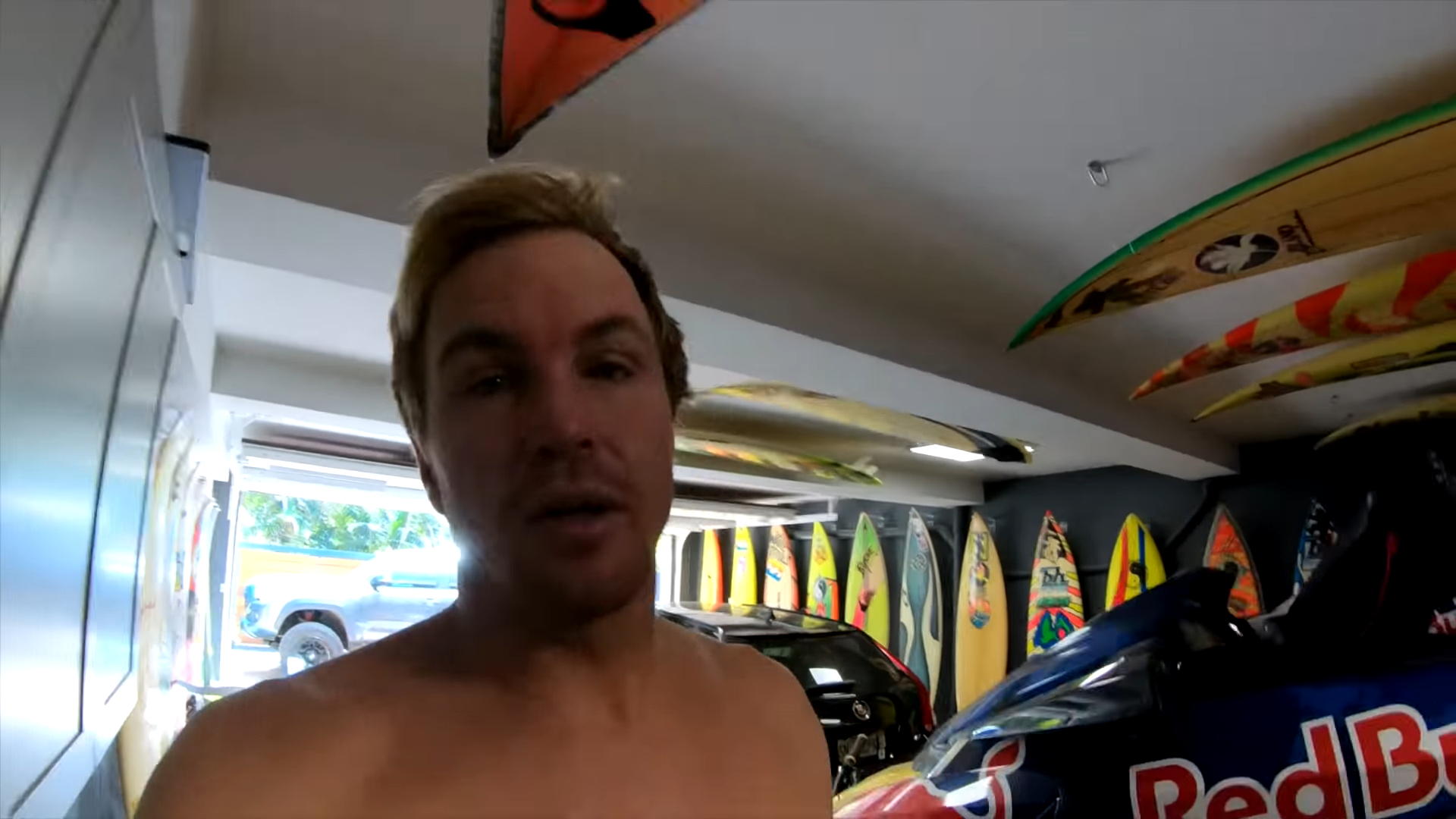 Hands down, Jamie O'Brien and his crew are the best Hawaiian swamp wompers we've seen in years. They're pretty damn good at swamp womping. Whatever swamp womping is. Dropping in on double-overhead shorebreak is daunting, yes, but is it as gnarly as kayaking down a jagged-rock, three-story waterfall in the Hawaiian jungle? There's only one way to find out.